Mold Removal in Montgomery County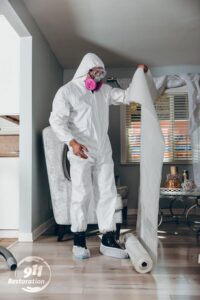 Property owners in Montgomery County can enjoy the sunny months in spring and summer. Unfortunately it can't be sunny and dry all year round. The existence of the wet seasons introduces a growing problem for homeowners. Whether flooding in basement or mother nature bringing drowning storms – an infestation of mold on walls happens from high moisture content.
Mold damage will always be inevitable as long as there is sufficient moisture in the air. And the moment you decide to neglect these stubborn fungi – can create bigger problems for you and your health.
Mold on walls can be a tricky situation to deal with. Sometimes you can see a mold encompassing your living space. And sometimes you can't see mold growth – which doesn't mean there isn't a problem at hand. It's a reason why many homeowners across the nation don't know they have mold in their houses.
Don't move on with your life living with the uncertainty of mold growth. Doing so will put you and your loved ones at risk. You could be opening new doors to potential health threats such as lung infection, asthma, coughing, allergies, and headaches. The last thing you'd want is another emergency ending up at the hospital with a hefty bill.
Leave it to a professional mold expert to take care of. Our certified experts at 911 Montgomery County know exactly what to look for during the mold remediation process. By the end of the mold cleanup procedure – you'll be left with a home safe and healthy to live in.
So if you're a property owner in Montgomery County, Germantown, Silver Spring, Gaithersburg, or surrounding areas – have no fear. Call today to be sure to stay on top of your mold growth with a Fresh Start.
Start With a No-Obligation Mold Inspection in Montgomery County
If you're unsure you have mold on your property – call our friendly staff at 911 Restoration of Montgomery County. We'll be at your property with a 45-minute guarantee to ensure fast and reliable service.
The mold expert who arrives at your property will begin with a thorough assessment to understand the problem at stake. They won't miss any square inch to encompass all parts of your property. They'll also be looking for other potential problems such as leaks, flooding, or pipe damage as these widen mold exposure. Once the assessment is complete – they'll go over their findings and will provide the best solution possible.
Then if you wish to move forward with our mold remediation services – your items will be stored to safety. Our mold experts use the most advanced technology, equipment, and cleaning chemicals to ensure no trace of mold in sight.
By the end of the mold restoration process – you won't have to worry about living in an unsafe space.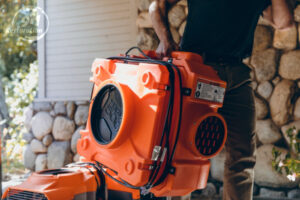 Every staff member who works on your property for mold remediation is IICRC-certified. Because we believe the highest standards start with a top education to deliver you the best service. Our staff has tackled many mold infestations across Montgomery County of all sizes. And we've helped overwhelmed customers who were once in your same shoes to get them back to a mold-free property.
Property owners in Montgomery County, Germantown, Silver Spring, Gaithersburg, or surrounding areas can have peace of mind with a mold inspection. Because it's not worth living life by risking the safety and health of your property you worked hard for.
The Only Mold Removal Company in Montgomery County With a Fresh Start!
911 Restoration is like no other mold remediation company simply because we believe in a Fresh Start. There's no other company in the region that can say the same! And you'll begin to notice our Fresh Start the first moment you engage with us.
24/7/365 days a year of access to our help
A promise of arriving 45 minutes or less of your call
Friendly, knowledgeable, and IICRC-certified staff you can always count on
Fast and reliable care at delivering you top mold removal service
Advanced equipment to ensure a property clean of mold
Dealing with a mold infestation doesn't have to stop you from living your best life in Montgomery County. You'll get a worry and hassle-free experience when you work with 911 Restoration of Montgomery County.
One thing property owners in Montgomery County, Germantown, Silver Spring, Gaithersburg, or surrounding areas have in common is assurance. You'll receive the assurance of a seamless mold restoration process with a Fresh Start.
And what's the best part about it? Everyone – including yourself – is capable of receiving a Fresh Start.
Call water damage Gaithersburg MD today for your no-obligation mold inspection in Montgomery County!
Serving the communities of Germantown, Gaithersburg and surrounding areas.