Sewage Backup and Cleanup Montgomery County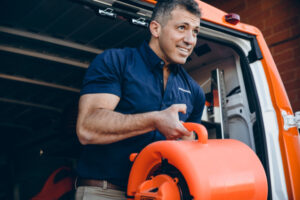 No Montgomery County property owner has time to deal with the damaging effects of sewage backup. Imagine the distasteful smell of the poisonous water that sewage spill ruins everything in its sight. Blackwater stains on the walls, putrid flooding in basement, to toxic water unsafe for humans to touch. It's a nightmare no one deserves to deal with.
More than likely if you're suffering from sewage spill – it's not your fault nor is it something you asked for. And your sewage damage problem likely occurred when you didn't expect it to. That's why the team at 911 Montgomery County understands the importance of urgency when it comes to emergencies.
So when you call us as your sewage spill company in Montgomery County – we assure you we'll arrive within 45 minutes. How do we do it? Simply with our Fresh Start guarantee alongside serving the Montgomery County metropolitan areas. Not only are we ready to tackle sewage spills in Montgomery County but also Germantown, Silver Spring, and Gaithersburg areas.
Have peace of mind and leave your raw sewage spill cleanup to the professionals who will do it for you. Our IICRC-certified sewage cleanup experts are trained with the highest standards in the industry so you get the best service. We wouldn't want you dealing with an overwhelming experience trying to clean up the dirty work yourself.
Anything is possible with a Fresh Start when you choose 911 Restoration as your sewage cleanup company!
Fast Sewage Cleanup Service in Montgomery County
Dealing with sewage spills comes with a plethora of problems. Water yet alone is an unforgiving monster that will drown everything it comes in contact with. And it enters cracks and spaces you would have never imagined.
This is why it is highly advised you consult with a professional sewage spill company to rectify the situation. Because trying to treat the problem yourself can lead to bigger problems like the growth of mold on walls. You wouldn't want to leave the sewage cleanup in uncertainty thinking you didn't miss any spots.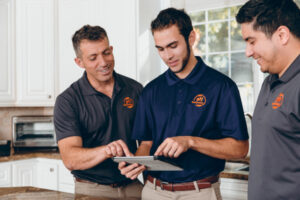 Bacteria, viruses, and fungi thrive in sewage water. It's toxic yet a breeding ground for pathogens to make your home their home. And having mold in your house is another headache you don't want. Mold on walls can lead to asthma, wheezing, allergies, headaches, to organ failure in severe cases. So have rest assured by having a sewage spill cleanup expert wipe away every source of dirty water.
Sewage damage contains toxic waters that stain and make your property smell in disgust. You'll be dealing with unknown murky water, potential feces, biohazard chemicals, to toxic sludge.
The sewage cleanup restoration process is seamless when you work with 911 Restoration of Montgomery County. Our IICRC-certified sewage experts are well-positioned to administer the best cleaning protocols with speedy service.
Your Fresh Start will begin with an in-depth inspection for our sewage expert to understand the problem at stake. They'll also be looking for potential problems like pipe bursts, leaking, or flooding in basement. They'll use state-of-the-art equipment to dehumidify your property to make sure it's nothing but dry.
Before you know it – you'll be walking home to a fresh property that smells brand new. That's on our Fresh Start promise!
Tackle Sewage Cleanup With a Fresh Start!
While dealing with disasters like sewage spills can be stressful and overwhelming – it won't be when you work with us. We understand what you're going through. After all – you worked hard to earn your property. That's why we believe every customer experience should be seamless, worry-free, and easy!
We have the resources to operate on a national level and deliver you the best service of a local restoration company.
Access to any of our restoration experts in Montgomery County 24/7/365 days a year
A 45-minute guarantee for every call you make for reliable service
Top-notch experts who are IICRC-certified with the best industry practices
Being a leader as a sewage restoration company you can count on at all times
Don't drown in your emotions of not knowing how to deal with raw sewage cleanup. We have your back until your property is freshly restored for you to live and work in a safe space.
So if you're in Montgomery County, Germantown, Silver Spring, Gaithersburg, or surrounding areas – we have your back at all times.
Call water damage Gaithersburg MD today to speak to our friendly staff about our Fresh Start promise. We know you'll love it!