Water Damage and Mold Removal in Gaithersburg
Natural disasters and inclement weather can wreak havoc on your property. Gaithersburg is
susceptible to harsh winters and humid summers, and every so often, hurricanes coming in from
the Atlantic Ocean. The water damage and lingering effects can ravage your property. You may
find mold in your house, mold in your basement, warped flooring, and more. If you need water
damage restoration or mold removal in Gaithersburg, don't hesitate to contact 911 Restoration of
Montgomery County. We provide a number of services to restore your property to its previous
state, from mold remediation and water removal to flood cleanup. We also have numerous fire
damage restoration services available.
Fire and Water Restoration for Your Home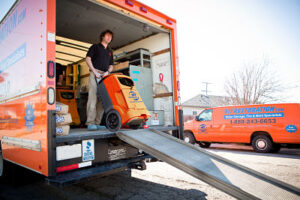 Many water restoration companies only remove water from a burst pipe or a flood, but do not
restore and repair your property. Our service technicians and contractors in Gaithersburg are
experts in residential water damage cleaning, and we know the most effective and cost-efficient
methods to fix your home.
Excess water may cause damage to your lawn and yard, floors, walls, basement, and more. You
face the possibility of losing property and personal belongings, such as records, books, and
clothing. By trusting us with your water damage restoration, you'll ensure that your home is fully
protected from future issues as well.
In addition to water damage restoration, our services also cover fire damage restoration. If a fire
breaks out in your Gaithersburg home due to lightning, a downed telephone wire, or a kitchen
accident, we will be there to help. Fire damage cleanup can consist of the following:
● Removing of cinder and fire smell from carpets and walls
● Cleansing the structure and yard of soot and ash
● Cleaning smoke from sofas, beds, dishes, appliances, and more
● Sanitization of the home
● And many more
Mold Removal Services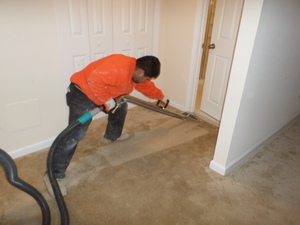 Mold can seep deep into your home and appear on the walls in the aftermath of water damage.
The moisture and lingering humidity from the water presence can lead to colonies of mold,
which will need to be addressed quickly. Without proper mold removal or mold remediation, you
may face respiratory problems and other health issues, and your home may be greatly damaged.
In the event a pipe bursts, your basement floods, a sewage line breaks, or your ceiling leaks, you
should be on the lookout for mold. Don't try to remove the mold yourself, though; our experts
can perform a full examination and inspection of your home to see if mold has damaged any part
of the structure. 911 Restoration of Montgomery County will carry out all repair services, from
water damage restoration to mold removal, so that your home is left safe and sound.
Water damage and fire damage can be devastating, especially if they're left unattended. If you
have any questions about water damage remediation, fire damage cleanup, or mold remediation,
contact 911 Restoration of Montgomery County at once. We're available day and night, and a
member of our staff will be able to answer even your toughest questions. We'll walk you through
the restoration process and give you the peace of mind you need.
To have a Fresh Start on your Gaithersburg home after water or fire damage, call 911
Restoration of Montgomery County today