Importance of a Business Continuity and Disaster Preparedness Plan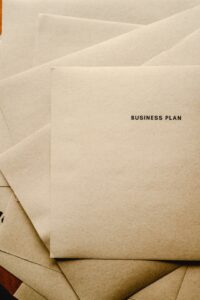 While having a business continuity and disaster preparedness plan in place is an intelligent business strategy, but it is also much more. It's a vital component of recovery after a devastating event, whether weather-related like hurricanes and wildfires or caused by humans. Unfortunately, many businesses don't realize the importance of a comprehensive business continuity and disaster preparedness plan until it's too late. It's often after an incident that they realize how important it is to have these essential plans in place.
Unplanned interruptions and disasters can not only cause loss of revenue but may also cause injuries and result in downtime. Whether it's a power outage or a tropical storm, it's important to be prepared for any disruptions that can impact your business. In fact, preparing beforehand can sometimes be as important as responding during the disaster itself. Read on to find out more about business continuity and disaster preparedness plans and why they're important for all businesses.
What Is a Business Continuity and Disaster Preparedness Plan?
A business continuity and disaster preparedness plan allows organizations to maintain essential processes and get the business back to full functionality after a disaster or crisis. It covers everything from property and assets to human resources and processes. Essentially, it allows a company to recover after an emergency and get back to its prior condition.
Importance of Business Continuity and Disaster Preparedness Plans
The following are some of the reasons that highlight the importance of having a business continuity and disaster preparedness plan in place.
Disasters Are Unexpected
Disasters can happen at any time, and often do so without prior warning. Struggling to formulate a plan right when disaster is about to strike results in an ineffective and poorly thought-out plan. When our mind goes to disasters, we often think of earthquakes and floods. However, we fail to consider tropical storms, wildfires, mold formation, and more.
While being prepared doesn't always stop disasters from happening, it does allow your firm to mitigate the damage and control it before it makes an even bigger impact on your business. In fact, 40% of businesses never reopen after a disaster, and another 25% fail within one year. To prevent your business from becoming one of these, it's essential to have proper plans in place.
You Can Maintain a Competitive Edge
If you have a business continuity and disaster preparedness plan in place, you'll be much better off than competitors who did not have the foresight to invest in one. While they are struggling to return to normal operations, you will have already done so and can maintain a competitive edge over them. This allows you to increase market share and even stand out as a reliable company that can be trusted during tough times.
Support and Morale Boost
Even the best employees can falter when it comes to emergencies and disasters. Without a comprehensive guide and training on what to do during a disaster, they may either be paralyzed by fear, or engage in the wrong activities. Leaving employees to deal with the disaster on their own can be confusing and makes an already stressful situation even more challenging. A business continuity and disaster preparedness plan ensures that employees know exactly what to do during emergencies and are trained to follow a well-thought-out plan.
Everyone is on the same page and can work together to get through the crisis. Additionally, if there's a plan in place, people feel safer. If your employees know that they're taken care of, they feel supported, boosting morale.
Insurance Doesn't Cover Everything
While it's true that insurance may cover restoration, it certainly doesn't cover every cost following a disaster or emergency. For example, loss of revenue while your business is down isn't covered by insurance and can have a major effect on your organization.
Better Decision-Making
If you already have a plan in place, it can be implemented carefully and in steps. All decisions have been made with emergencies in mind, and the information is carefully thought out. At the same time, there's enough flexibility to make changes to further improve the plan to better fit the current situation.
Making up a plan on the spot and expecting it to work leads to poorer decisions. This is because you're only considering the information available at the moment and haven't taken the time to consider all ramifications. Therefore, even if you don't expect an emergency, it's always best to be prepared and not need the plan than to need the plan and turn to hasty and ill-advised decision-making.
Business Doesn't Stop
No matter how damaging the disaster, business simply doesn't stop. You and your company may be out of commission, but this isn't true for everyone around you. Others may be continuing to flourish while your business is experiencing downtime. The longer it takes to get fully functional, the more you lose in terms of reliability, customers, reputation, and costs.
A business continuity and disaster preparedness plan prepares for this, and ensures that your operations are active despite the crisis going on.
Call 911 Restoration of Montgomery County for Disaster Restoration
If you're in Montgomery County or surrounding areas, and your business has been impacted by a storm or other disaster, don't hesitate to call 911 Restoration of Montgomery County. Emergencies can cause immeasurable damage to your business and can further impact it as long as repairs take place. Our disaster restoration services ensure that your business is back to normal as soon as possible so you can open your doors once again.
Whether it's disaster restoration or commercial property damage, we can help. Our IICRC-certified professionals will reach your property within 45 minutes of your call. We're available 24/7 at (240) 307-4208 or via our contact page.