Water Damage Restoration and the Importance of Timing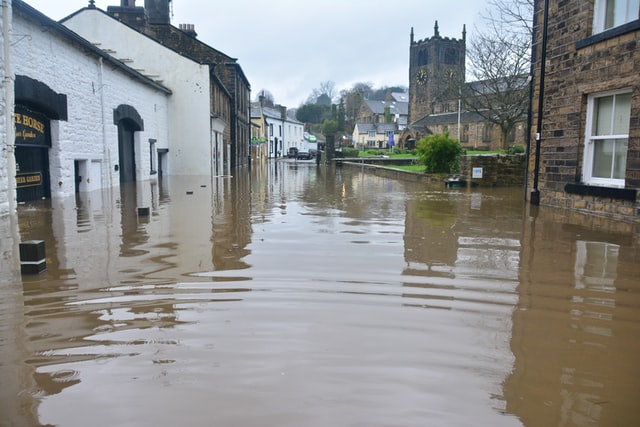 If your building has suffered water damage, it's essential to take the situation seriously and act quickly to limit the damage and repair costs. Timing is critical in water damage restoration. Otherwise, your furniture, upholstery, appliances and other valuables can be damaged, costing you a lot.
Here's our explanation of the importance of timing in water damage restoration!
Importance of Timing in Water Damage Restoration!
All water classifications can wreak havoc on your property and are valuable in it. Each of these scenarios requires its unique forms of treatment, but, generally speaking, the most crucial advice is to act fast. 
In the US, as everywhere else globally, the most frequent and problematic form facing homeowners is water damage. It is caused by extreme weather, natural disasters, or other technical problems like burst pipes.  
The worst thing about water damage is that it is frequent and destructive. Unwelcoming water entering your property can affect almost every part of it. 
Moisture can rot under wood floors, furniture, siding and landscaping. 

Rust any steel and metal surface

Destroy your plywood and eat away at the concrete foundation. Drywall weakens on contact with water and eventually crumbles into a useless, wet mess. 

Still worse, water destroys electronics, causing great repercussions. If water damages your USB or other equipment, you risk losing your memories. This also applies to photo albums, business documents and old books. 
Losing your furniture or appliances is costly, but losing this kind of priceless item is a tragedy. Therefore, the most crucial factor in water damage repair is timing.
Time is not on your side in water damage. You will suffer far more significant damage if you hesitate to seek help, as each passing minute takes you further away from full recovery chances. Any delay will bring you closer to mold damage, and any documents exposed to moisture will be much more susceptible to damage.
Understanding Water Damage Categories
Water damage repair services have proven to help recover even the most flooded homes. But nothing beats the prevention of water damage. It is only possible if you know the type of water damage. 
There are three main categories of water damage:
Clean Water
The first stage of water damage classification includes clean water. When a sink or tub overflows and spills onto the floor, you're dealing with clean water damage. As the name suggests, clean water damage does not pose a significant health risk to humans. 
Although not initially harmful to people, cleaning up a spill with clean water can still contribute to harmful bacteria and mold growth. It can cause some materials to degrade and pose an electric shock hazard in certain house areas.  
Gray Water
 Gray water is at the second level of the water damage grading system. It is significantly more dangerous than clean water, as it contains traceable amounts of chemical, biological and physical pollutants. It is also more likely to harbor bacterial cultures necessary to grow dangerous molds. The washing machine, toilet and dishwasher can all produce gray water. If people are exposed to this type of water or accidentally ingest it, they risk serious illness.  
Black Water
 The final water damage rating includes black water. Blackwater is unsanitary and toxic, brimming with bacteria, fungi and other pollutants. Leaking sewage, seawater and contaminated river water are typical sources of black water damage.  
Regardless of the type of water damage, the right reflexes can make the difference. In the case of blackwater, sewage backup and cleanup is something no property owner wants to deal with. It is stressful and requires timely action. Therefore, take immediate action to safely repair your property from further damage and be environmentally friendly.
A natural disaster, such as a flood, causes direct damage that is immediately visible on your home, but it also causes secondary damage that only appears later. Your timeliness can avoid secondary issues such as material erosion and mold. These are tricky to handle as they are often invisible to the naked eye.
Why Call Professionals in Water Damage?
In minor water damage, you can carry out the cleaning work yourself. But in most cases, it is essential to hire a company specializing in water damage restoration. 
Indeed, the secondary damages are numerous and tricky because they appear only a few hours, weeks or months after the disaster.
Water damage requires knowledge of techniques and appropriate equipment, such as pump trucks, mud vacuums, dryers, dehydrators, disinfectants, etc. Therefore, the best is to call on a professional. In addition, you can avoid secondary issues, such as mold, corrosion, deformation of doors, etc.
Water Damage Restoration Montgomery County!
We hope you understand how important is timing in water damage restoration. If you've suffered water damage and are looking for water damage restoration near you, contact 911 Restoration of Montgomery County. 
The 911 Restoration of Montgomery County team has IICRC-certified and trained technicians in water damage who use specialized equipment to repair your water-damaged property quickly and safely. Call or visit their website for more information!