Understanding the Real Reason for Water Damage & Mold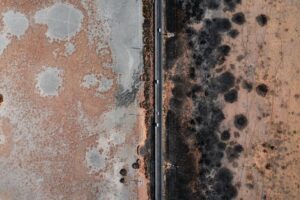 Exposure to mold and water damage can lead to various illnesses and distressing symptoms. Water damage is also linked to indoor mold growth. Every day, 14,000 people in the US experience water damage emergency at either home or work. An estimated 98% of homeowners in the US are expected to experience some sort of water damage in the basement at least once during their lifetime.
On the other hand, experts estimate that around 70% of the houses in the US have mold growing behind their walls. This article sheds light on the causes of water damage and mold growth in residential and commercial properties.
Read along!
Causes of Water Damage
One of the most common causes of water damage is severe weather conditions. Natural disasters like thunderstorms and hurricanes can cause major structural damage to the property. The first area of the house to get affected by water damage is basements.
If you are living in a flood-prone area, you are always at the risk of flash flooding. Because of the heavy winds, the roof of the house can get damaged, allowing rainwater to enter the property. Most of the time, water damage is not immediately visible. But, in this particular scenario, when the rainwater runs straight down into your house, you'll know that the damage has been made.
Clogged gutters are another cause of water damage. When the gutters get clogged with debris over time, the home gutter system is not able to move the rainwater away from your house. The water can then run inside the house, causing damages to the walls.
One of the primary causes of water damage in houses is faulty and old appliances. Appliances like water heaters, air conditioners, and washing machines have the potential to leak. Therefore, it's important to replace appliances every 8 to 10 years. If you don't maintain the appliances regularly, you are at risk of major damage.
Other causes of water damage include leaking pipes, condensation from AC, blocked drains, faulty water sprinklers, and toilet runs and dips.
Causes of Mold Growth in the House and Offices
Mold grows everywhere in the house where there's moisture, oxygen, and food, such as windows, pipes, or areas in the house that have experienced flooding. It has the ability to grow on every substance when there's moisture present.
Mold is normally found indoors and mostly doesn't affect healthy individuals. However, people with compromised immune systems can expect to fall sick if consistently exposed to mold. From mold allergy to asthma attacks and upper and lower respiratory problems, there's a lot of health conditions linked to mold growth.
One of the main causes of mold growth is high indoor humidity levels. A higher humidity level than 55 is all that black molds need to support their growth. The mold caused by high humidity levels is mostly found on the ceilings, under the kitchen sink, in dark closets, etc.
Leaking roof is another most common cause of mold growth in the house and offices. Even a small leak can cause a huge backlog of moisture, causing mold to grow on walls and ceilings. Leaky roofs can go undetected for a longer period of time. Therefore, it's important to install moisture detectors and keep an eye on the water bill.
One of the most common causes of mold growth is home flooding. The sad reality is that it takes a few days to a few weeks to extract water after a flood, giving mold spores enough time to spread throughout the house and affect the health of your family.
Other causes of mold growth include broken walls, leaky water pipes, poor ventilation, damp basements, foundation leaks, and leaking air conditioners and other appliances. To prevent mold growth in the house, homeowners have to control the indoor moisture levels.
A musty odor and frequent sickness indicate that mold removal is warranted.
Can Home Restoration Experts Help With Water Damage Restoration and Mold Removal?
To make sure that your house and office stays protected from water damage and mold growth, it's important to take necessary precautions like installing moisture detectors, controlling indoor humidity levels, and regularly checking the appliances for leaks.
Mold removal is a relatively shorter restoration process that takes around anywhere between a day to five days. On the other hands, to extract water from the property and make repairs, water damage restoration takes between a few days to a few weeks, depending on the level of water damage.
Home restoration experts inspect the property and come up with a restoration plan. Their priorities are to restore the house as soon as possible and prevent further structural damages. Most home restoration companies take emergency restoration projects to ensure that you can get back to living your normal life as soon as possible.
Because mold and water damage can lead to an array of health conditions, home restoration experts take safety precautions. Home restoration companies clean the mold stains, extract water, make necessary repairs, fix the cause of water damage, and odorize the property if you hire them for both mold removal and water damage restoration.
If the problem of water damage and mold growth is severe, there's no way you can take charge of restoring your house. All the DIY tips don't work when you are dealing with water damage and mold problem.
As much as it's important to take necessary precautions to prevent mold formation and water damage, it's also important to not delay calling the home restoration company if you can see a rise in your water bill and smell an earthy, musty odor in the house.
Looking for a Dedicated and Experienced Home Restoration Company in Montgomery County?
A trusted home restoration company that is available 24/7/365 to respond to emergencies is none other than 911 Restoration of Montgomery County. The home restoration experts arrive within 45 minutes with specialized equipment to restore your house in its pre-loss condition.
Because of the experience the home restoration experts have in restoring commercial and residential properties, the company offers quick repairing solutions to prevent further damages and help owners get back to their normal life.
Water damage restoration and mold removal can be really complicated. However, as the home restoration company has industry-relevant experience and equipment, no damaged property goes unrestored.
911 Restoration of Montgomery County gives home and business owners the fresh start they need after a disaster!